Weird Al's Keen Eye
August 28, 2010
If you follow "Weird Al" Yankovic on Twitter (and really, why wouldn't you?), you may have noticed this picture, which he posted earlier this week along with the tweet "Wow, waffles for just .25 cents? That means I can get 400 for a dollar!!"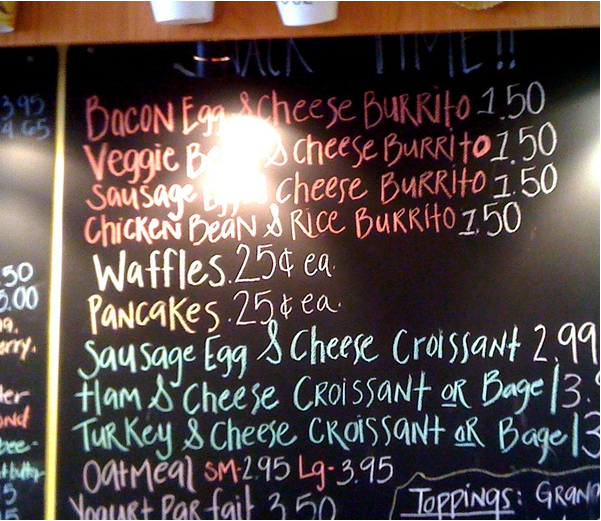 Kudos to you, Mr. Yankovic, for spotting what I can only assume to be a mathematical error of the type we've seen before.  If this music thing doesn't pan out, maybe you can work for Verizon.
Then again, maybe it's not an error, in which case I can only hope that Weird Al wastes no time in naming this establishment, so that I can patronize it before they catch wise.
(Thanks to Nate for sending this my way!)
---
Psst ... did you know I have a brand new website full of interactive stories? You can check it out here!
comments powered by

Disqus