Protractors for Some, Miniature American Flags for Others!
August 11, 2010
Last weekend I went to the Pasadena Flea Market, self-described as "one of the most famous markets in the world."  I had not anticipated on finding anything math related, and although I did stumble across an old adding machine, the most surprising find was what greeted me at the door.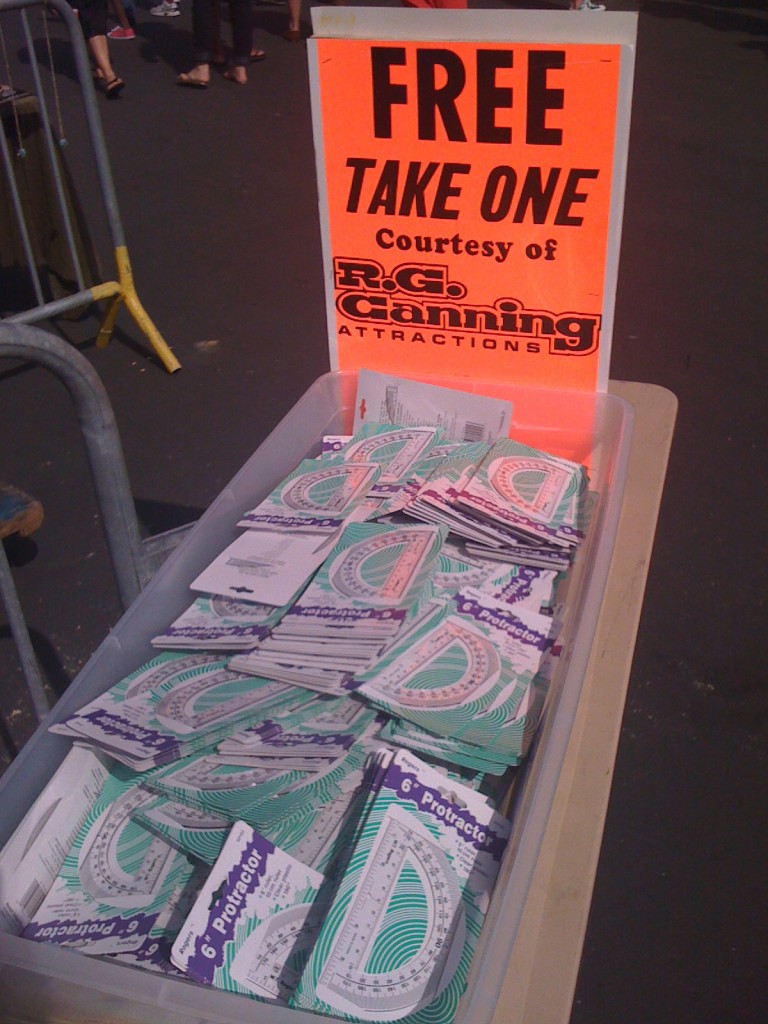 R.G. Canning produces the flea market every month, but I have no idea why they were giving away protractors.  There's furniture for sale, but I would think rulers would be the preferred measuring device when browsing through such items.  Perhaps instead they thought that August would be a good month to get rid of a surplus of protractors, with back to school around the corner?  Whatever the case, kudos to R.G. Canning attractions for their protractor giveaway bonanza.
Of course, I'm not sure how many protractors were actually taken.  Unfortunately, most people didn't seem interested.  Their loss, I suppose.
---
Psst ... did you know I have a brand new website full of interactive stories? You can check it out here!
comments powered by

Disqus